COMPANY
Psychological AI consists of an international team of experts including Data Scientists, Psychologists, Linguists and Computational Linguists. Together, we are driving the development of the so-called Psychological AI Core Technology - a globally unique model for Artificial Intelligence - since 2014.
The Psychological AI Core Technology implements theories of behavioral economics by Nobel Prize winners Richard Thaler and Daniel Kahnemann in an AI-supported software for companies. To do this, it combines lexica, the Google-initiated open source model BERT, and other Natural Language Processing libraries.
We received several awards for our unique AI innovations. Our customers include DAX corporations such as Siemens and Carl Zeiss, as well as customers from the SaaS business, through consulting, to world market leaders in transportation and logistics. Our team operates internationally. The office is located in the city of Heilbronn, which is increasingly becoming an AI hotspot in Germany.
Psychological AI – the powerful core technology
The worldwide unique Psychological AI Core technology, a model for Artificial Intelligence, consists of a combination of lexica for measuring motives, the Google initiated open source model BERT for disambiguation and paraphrasing of sentences with more than 340 million parameters and further NLP (Natural Language Processing) libraries and models.
The AI recognizes millions of implicit motive profiles and optimizes communication according to motives by using an augmented writing function. For simplification, the software's representation is grouped into 14 higher-level personality types.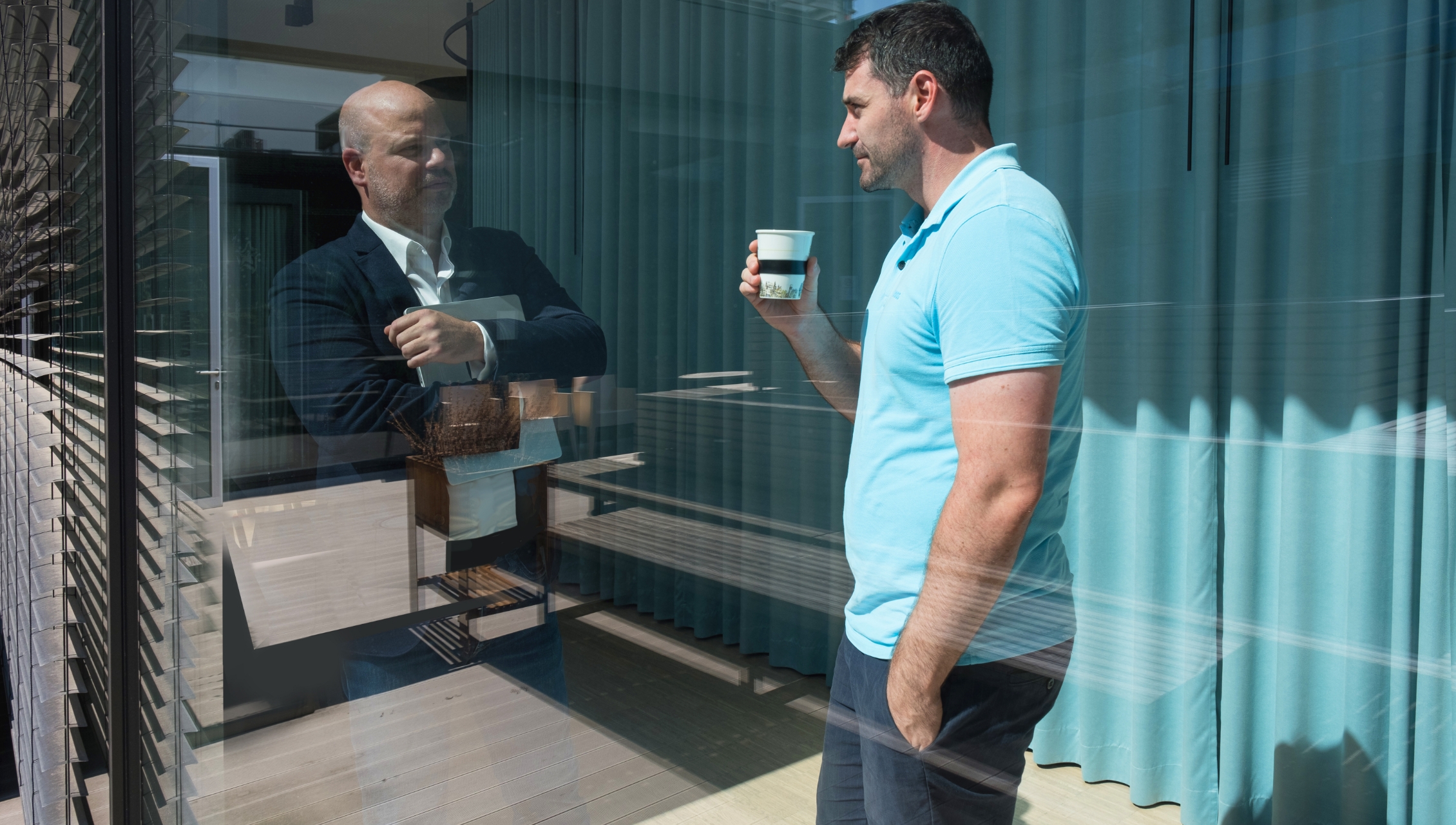 Management
Dr. Lutz Büch
Head of Product Development. Since 2018, he is responsible for the further technological development of Psychological AI.
Larissa Kaiser
Head of Sales. Since 2019, Larissa leads the successful development of our sales organization.
Founder & CEO
Simon Tschürtz
Founder & Managing Director of Psychological AI. He is responsible for Product Development, Finance and Investor Relations.
Talents
Jobs
Currently, our team and a growing number of freelancers and working students, based in Heilbronn, Germany, ensure that companies use our products to improve their communication on a daily basis.

For our team we look for courageous pioneers who recognize the revolutionary importance of AI technologies and therefore want to contribute their skills and invest their time for the further development of AI-based software. We rely on a diverse team and experts from various disciplines to generate high-quality and meaningful results for our users every day.

Our office is located in the city of Heilbronn. However, a large part of the team works remotely from all over the world on our vision. Regardless of whether we are in the same location or not, respectful interaction with each other, space for different perspectives and openness to individual life situations are important to us.

You think that sounds exciting?
Then take a look at one of the current job postings or send us an application. application@100worte.de