Classify CRM contacts and identify the motives of the target groups
Generate customer insights in the form of a classification according to communication types of your entire customer and contact base.

On this basis, you can then completely realign and control all measures in the sales funnel and strategic marketing.

Examples include campaigns optimized for target groups, mailings and, of course, all individual communications, if desired.
Synchronize contact lists
Based on your existing contacts from the CRM, the system automatically finds the right person on LinkedIn and matches the data.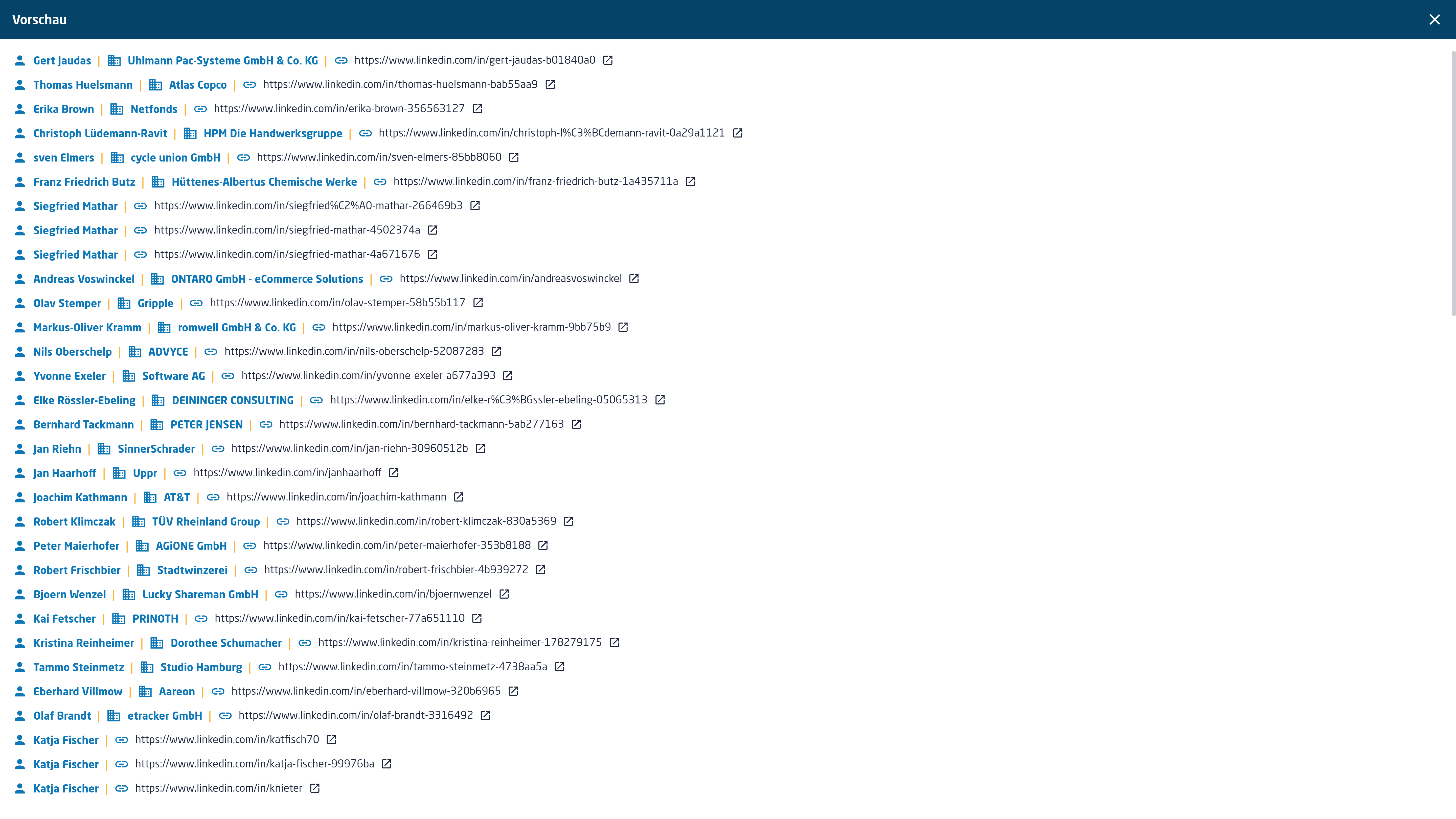 Assign motives
Based on the information entered, Psychological AI assigns the corresponding motives to the contacts and offers you an extract for your CRM. In this way, you use the insights of the motives in your entire sales process.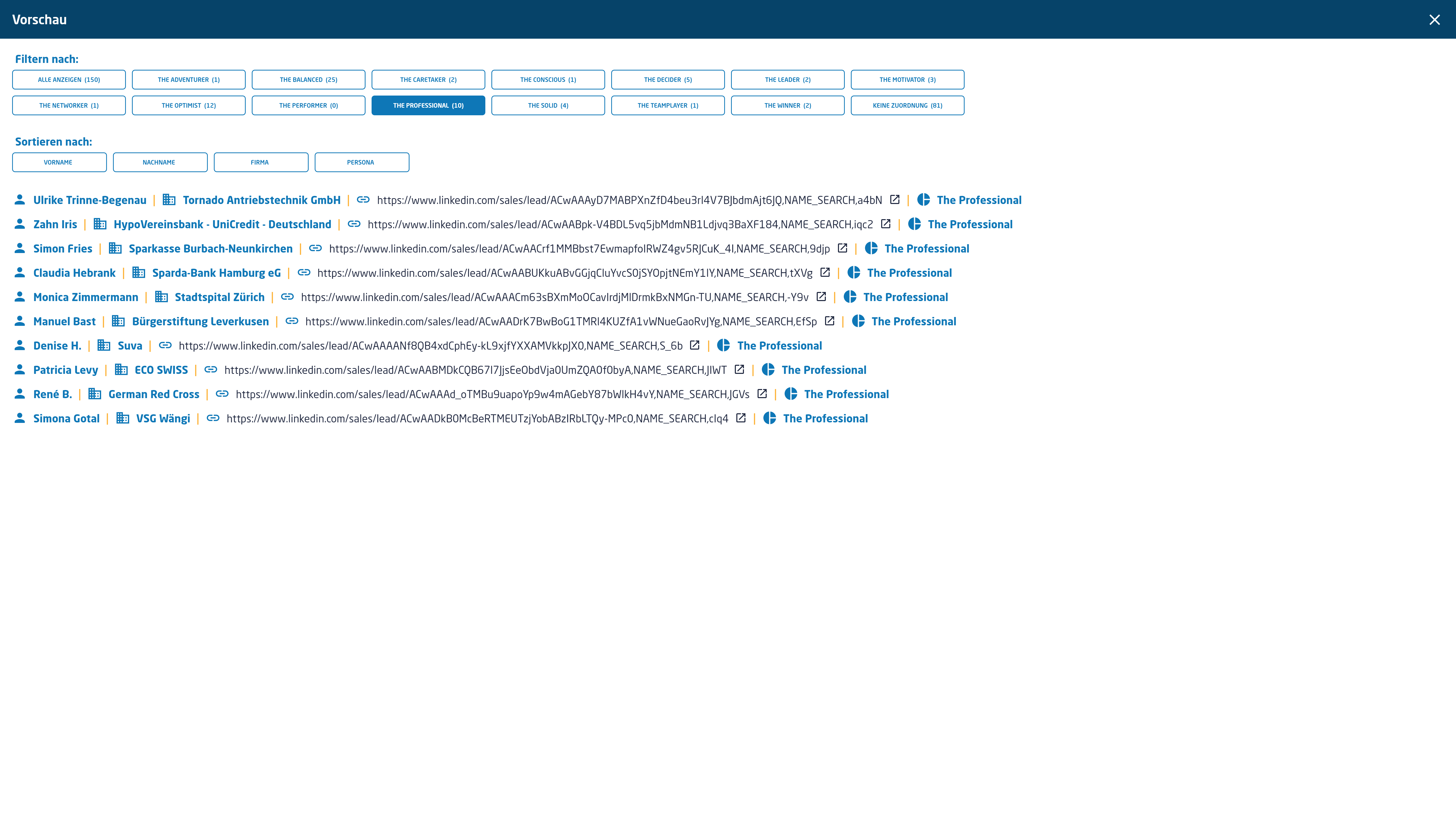 Aggregate individual contacts to target groups
Get insights about which pattern of motives is common in the target group so you can address it perfectly.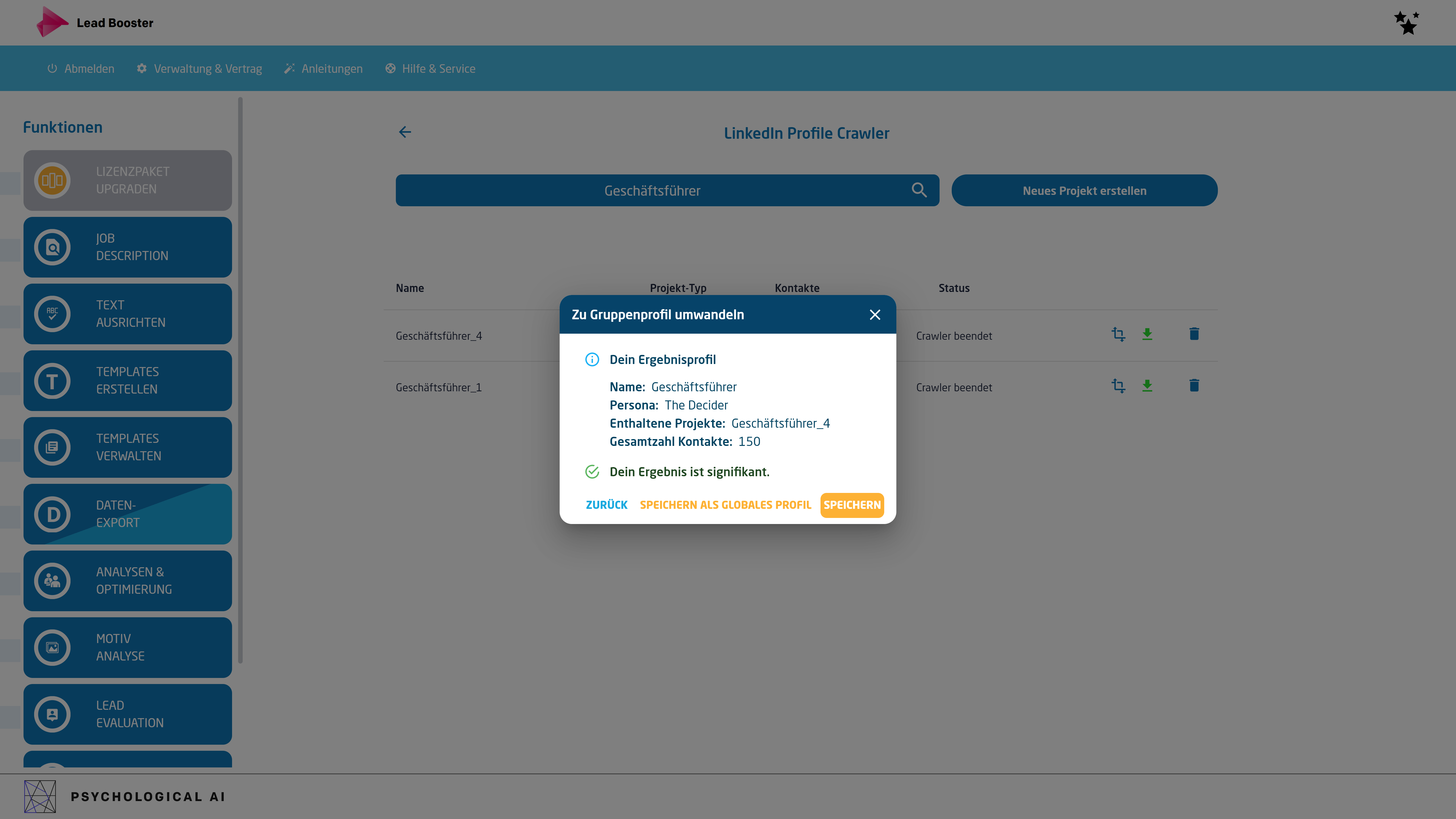 Perfect texts for your target groups
Create effective and high-conversion texts that emotionalize by aligning with the target audience's motives and communicating more persuasively.
Check it out for yourself:
Sign up for free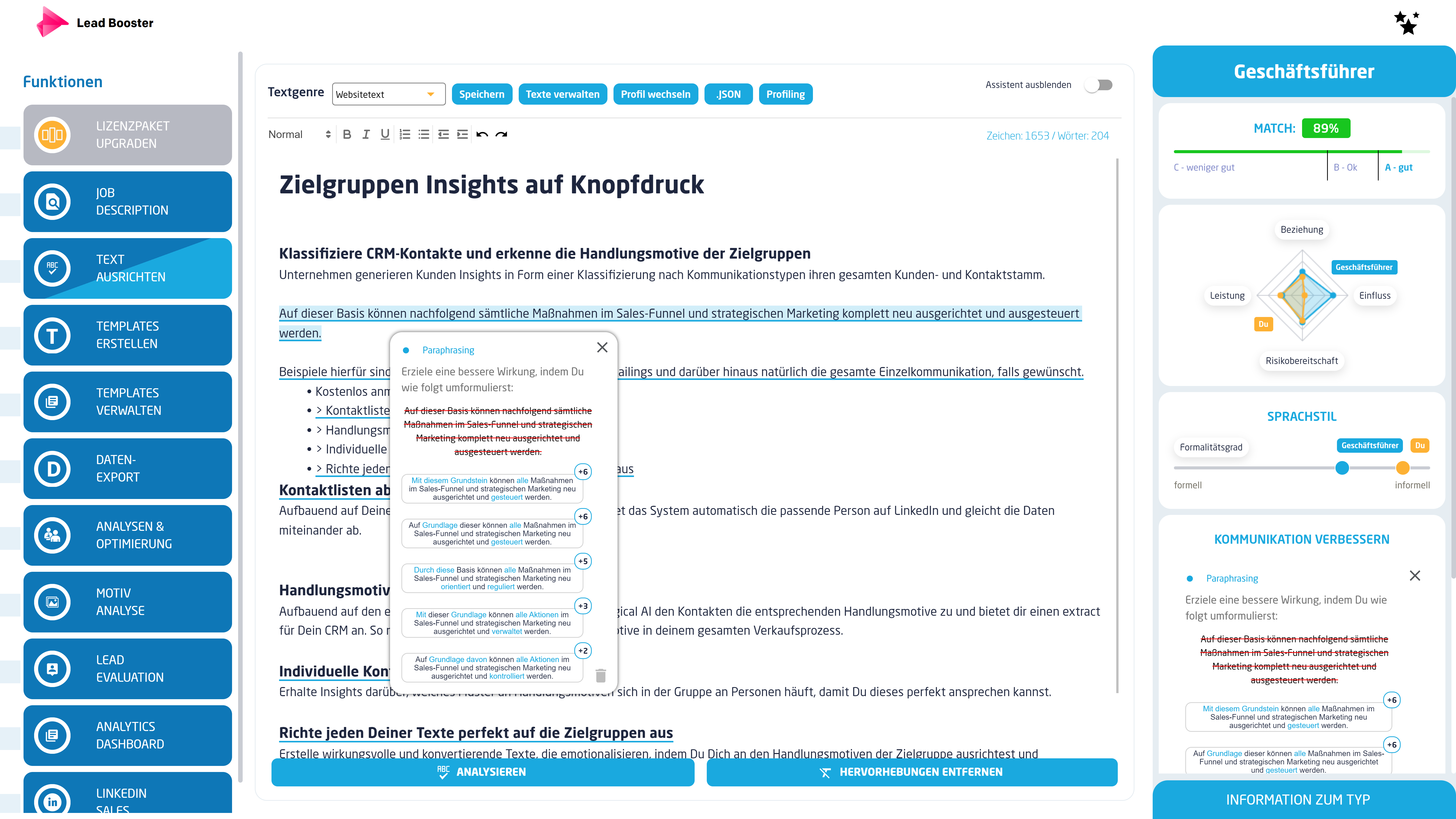 Psychological AI Sales Booster