Reach your quota in less time
Understand your prospects
Recognize the personality of each prospect and receive directly actionable recommendations on how to win the person over the fastest.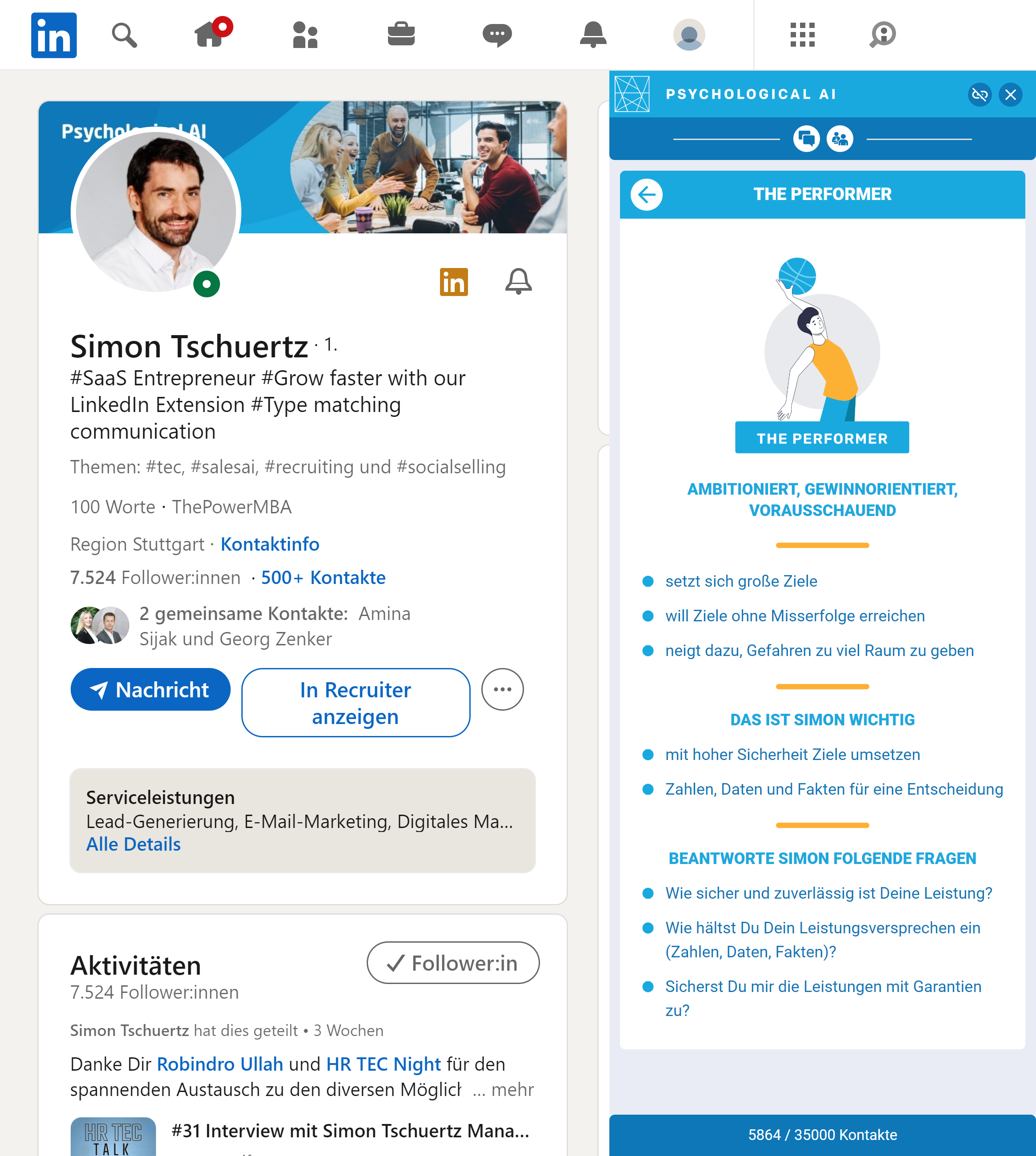 Write messages that inspire
Our writing assistant helps you to always find the right words.
This makes it easy to address your target customers.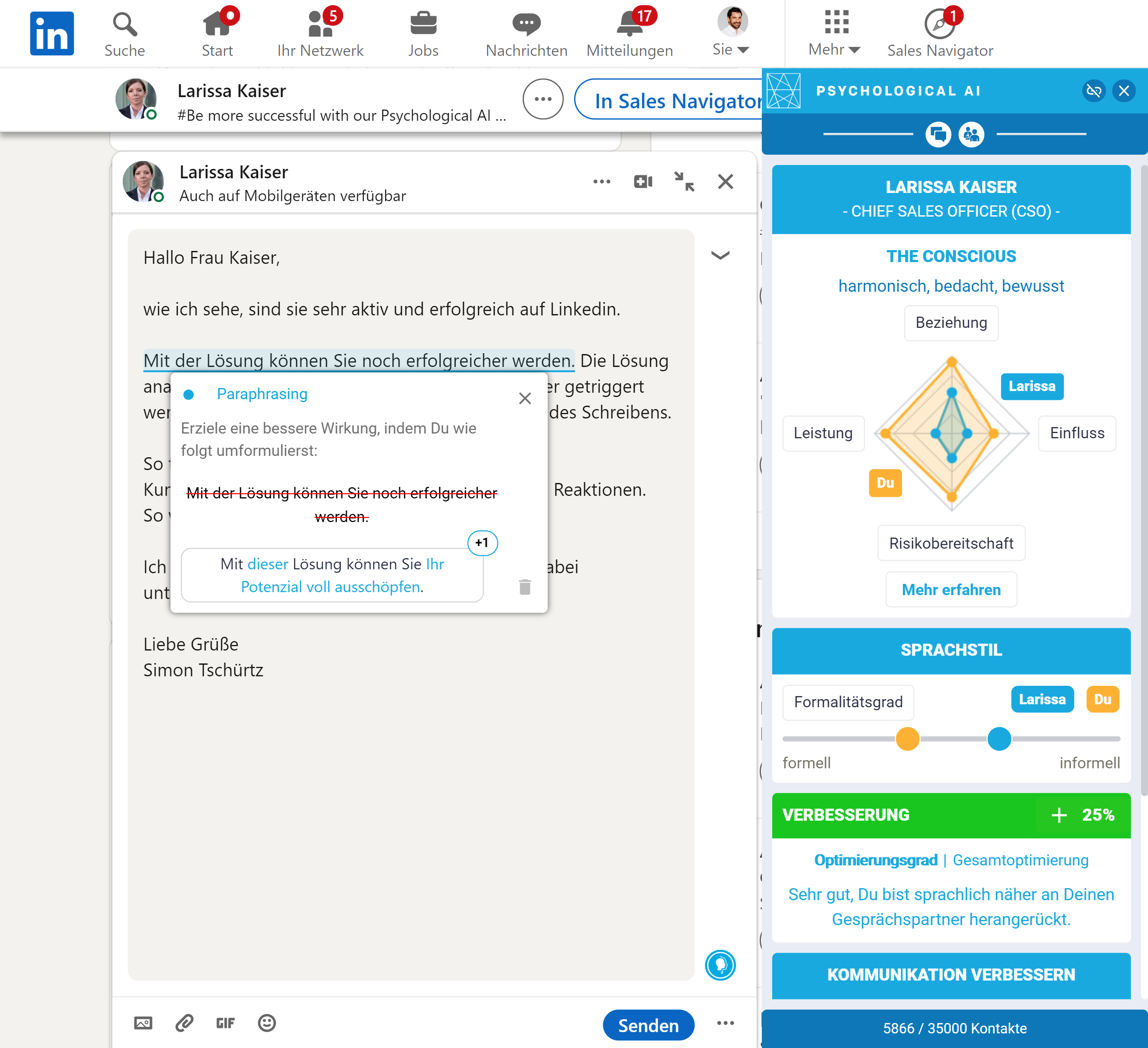 Measure your successes
The system checks how active you are, which texts already work well and how you can become even better. With each text, you hit the right note more precisely.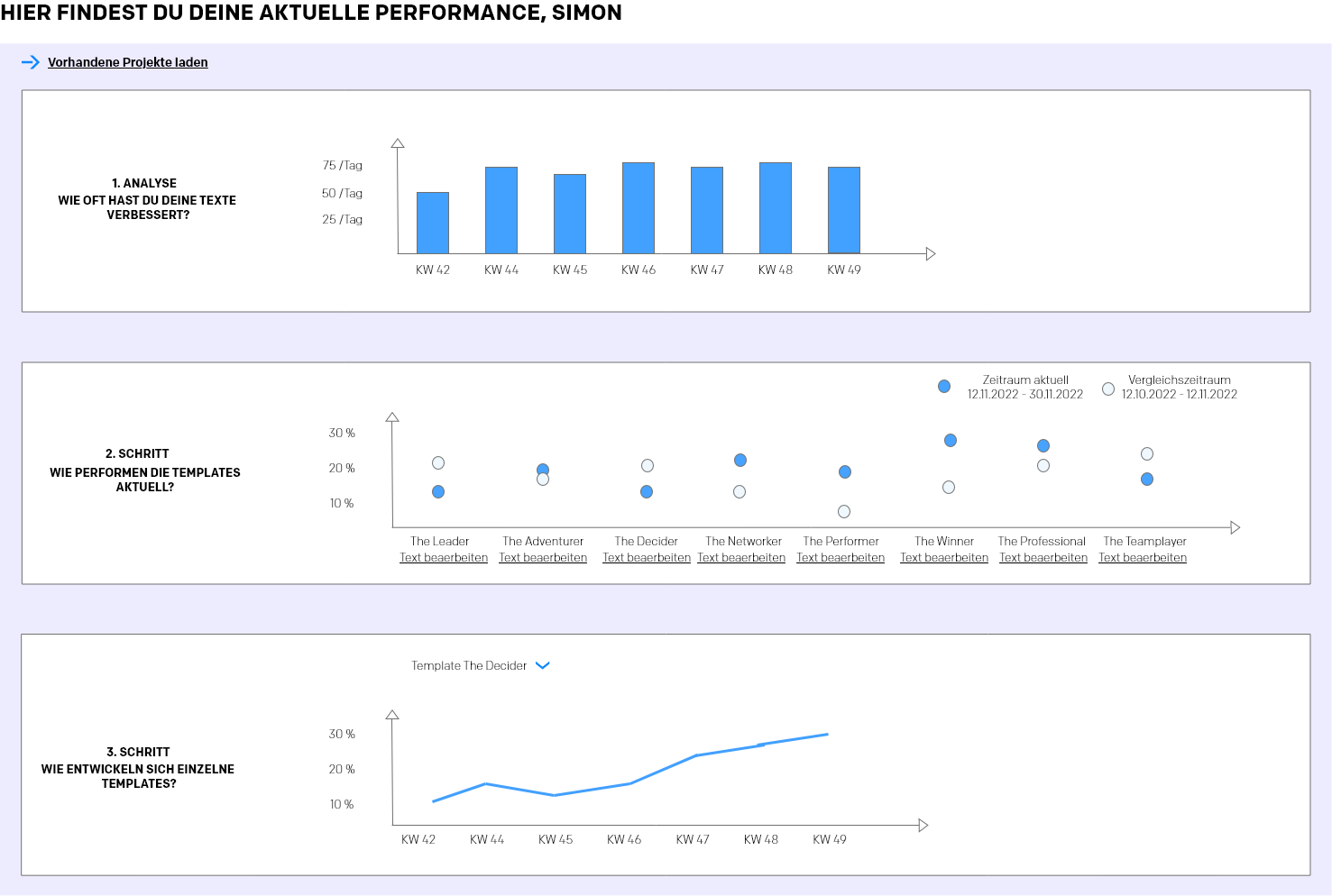 Fulfill your quota easily
Create an account and start for free. Credit card is not required.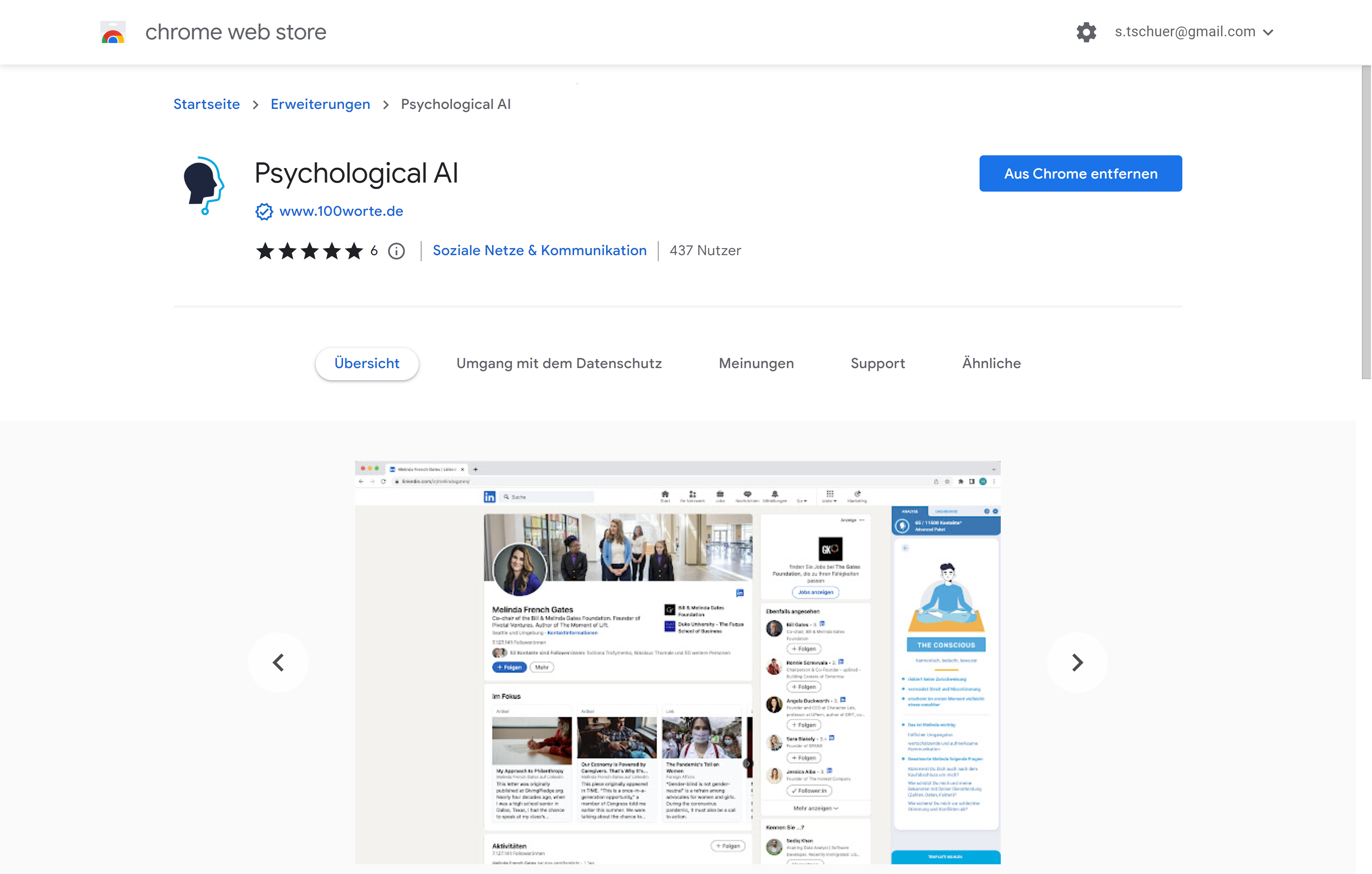 Psychological AI Lead Booster